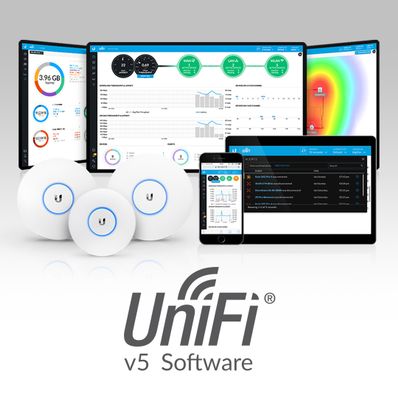 Please be advised that the UniFi controller hosted in the Lightspeed cloud has been upgraded from version 5.10.19 to version 5.10.23. This is the latest release for UniFi SDN Contoller 5.10, which is Ubiquiti's current stable release branch.  These notes are consolidated from 5.10.21 and 5.10.23 and represent the summary of changes since our last update.
Apologies to those of you waiting – we were waiting on a few final customers who had not upgraded their firmware as per this note: "Starting with UniFi Network version 5.10, the required minimum firmware for UAP/USW will be 4.0.9 and for USG will be 4.4.34… please note you will not be able to modify the device configuration until you update the firmware."
Release Notes:
Java 8 must be installed on the system hosting the controller software. Java 9 and later are not yet supported.
As of UniFi 5.9, if using Cloud access, the UniFi Network controller device requires outbound 8883/tcp to be open/unrestricted. Find up-to-date port requirements here.
Minimum supported device firmware for UAP/USW is 4.0.9, and for USG it's 4.4.34.
Known Issues:
airTime will not work if a radio is disabled and/or there isn't any SSID present. This will be fixed in a future release. If you enable it, and it still isn't working, then you may need to force a refresh without cache. 

If you start both a 2.4GHz and 5GHz scan in quick succession, then it will fail.

It is expected that airView will stop occasionally. A stop/start sequence should restore functionality.
If you start an airTime scan while airView is running, then airView will stop and you'll need to perform a stop/start sequence to get it working again. This will be fixed in the future.

Some statistics on the dashboard are still under development. Please share any and all feedback!

If the web interface doesn't seem to be displayed/drawn properly, then you likely are hitting a browser caching issue. Please force a hard refresh, and that will clear up any caching issues. Thanks!
Controller bugfixes/changes since 5.10.19:
Allow SSH username to contain uppercase characters or be an email address.
Fix MitM SMTP vulnerability (disclosed HERE).
Prevent Auto-Optimize Network from enabling High Performance Devices on APs that are 2.4GHz only.
Various bug fixes and improvements.
Fix IPv6 encapsulation sizing.
Fix pagination button type.
Fix remote syslog validation when logging to controller.
Fix various bugs with guest portal pre-authorization.
mprove OS architecture detection to fix case where wrong MongoDB storageEngine may be set.
Fix logging format by adding date.
Fix IPv6 MSS clamping so that it uses either the configured or automatic value (unless configured MSS is <1280).*
Switch from deprecated Google+ API to the Google People API (for social guest portal authentication).**
Miscellaneous fixes for UniFi Cloud hosted controllers.