In all likelihood, you'll have been irritated by one of Google's reCAPTCHA tests at some point during your time browsing the internet. But the latest version improves so much on what's come before that you won't even notice it.
To prove that you're human and not a bot, the reCAPTCHA system, which Google acquired in 2009, often asks site visitors to pick sections of a picture that show something specific, such as cars or street signs. There's also the famous test that shows a barely legible piece of text and asks people to decipher it.
Google has been improving the system over the years, such as adding a 'test' that involves simply moving the mouse and selecting a tick box, but with version 3 of reCAPTCHA, which has recently been released, interactive challenges are replaced with user "scores."
Google says reCAPTCHA 3 will never interrupt users, allowing website admins to run it whenever they like without affecting conversations, so even if you're not a power user of WordPress, this is something you should consider adding.
For Managed WordPress by Lightspeed customers on Contact Form 7, there's nothing to do – just enjoy the benefit of v3 right away as  we've pro-actively updated the v3 sitekeys into that intimidating looking Contact Form 7 integration which looks like this :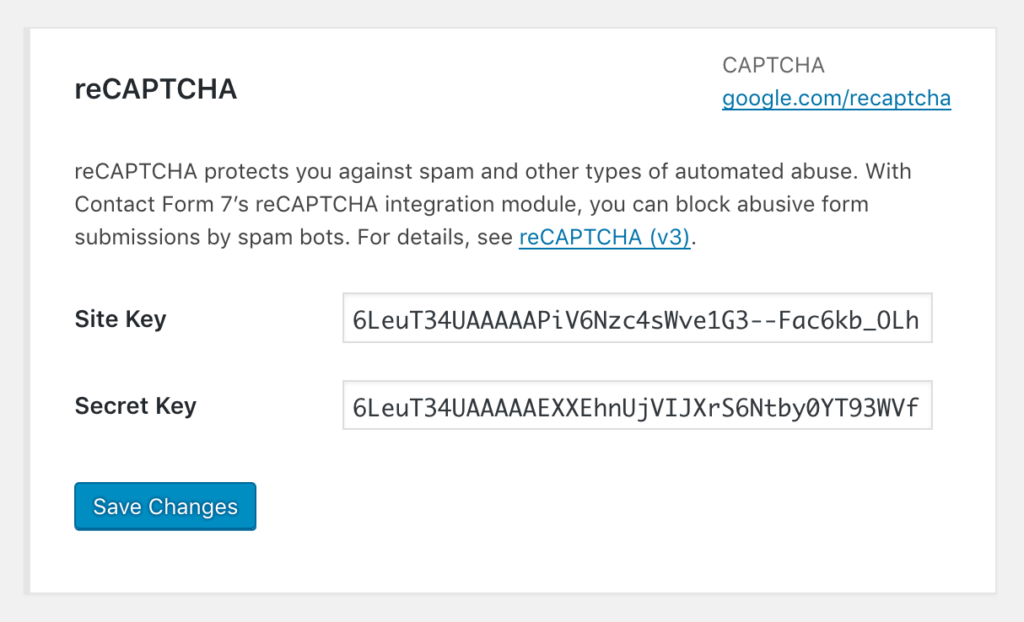 For legacy self-managed WordPress sites, or MWP customers who hold their own Site/Secret Keys, follow the instructions here. 
If you're on Ninja Forms, you're fresh out of luck for now as Ninja Forms hasn't adopted v3 yet according to this post.